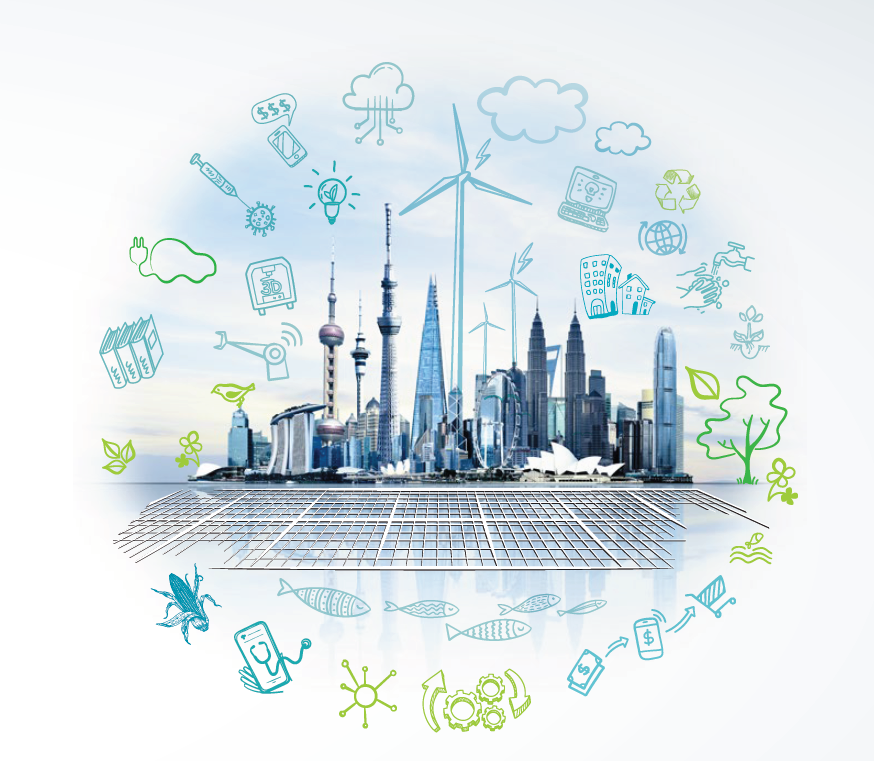 Why invest in Nikko AM Impact Investing Multi Asset Fund?
1. Active asset allocation
A balanced strategy that is actively managed by Nikko Asset Management's team of managers to achieve incremental returns via medium term asset allocation, and short-term risk management to reduce or prevent deep relative decline against reference benchmark.

2. Measurable social and environmental impact
The ability to measure a company's social or environmental impact is central to impact investing. Once we determine that a company meets the criteria for impact, we develop a set of key portfolio indicators (KPIs) to track that company's progress towards our impact goals. Adapted from academic research, the KPI logic chain allows us to form a structured view, measuring impact for each company during different stages of its business life cycle, and tracking progress over time.
Developing strong relationships with our impact companies helps us understand their business models and determine which KPIs are most relevant. Depending on the business, availability of data and a firm's awareness of its impact, our impact assessment will align with one or more categories within the logic chain. We document our work so that we can review and improve the process over time. Gaining access to these KPIs is an important area of engagement.
3. Invest in a new generation of companies with novel approaches to address global challenges
As the need for impact solutions grows, a new generation of companies are taking novel approaches and employing cutting-edge technology or innovative business models to address global challenges in distinctive often disruptive — and profitable ways.
We aim to identify companies that are making an appreciable difference in solving the world's most challenging problems. To narrow our universe, we focus on three broad impact areas: life essentials, human empowerment, and the environment. We then target specific sub-themes where we have identified our theory of change. These themes align with many of the UN's Sustainable Development Goals and are areas where we have clear views on investment potential.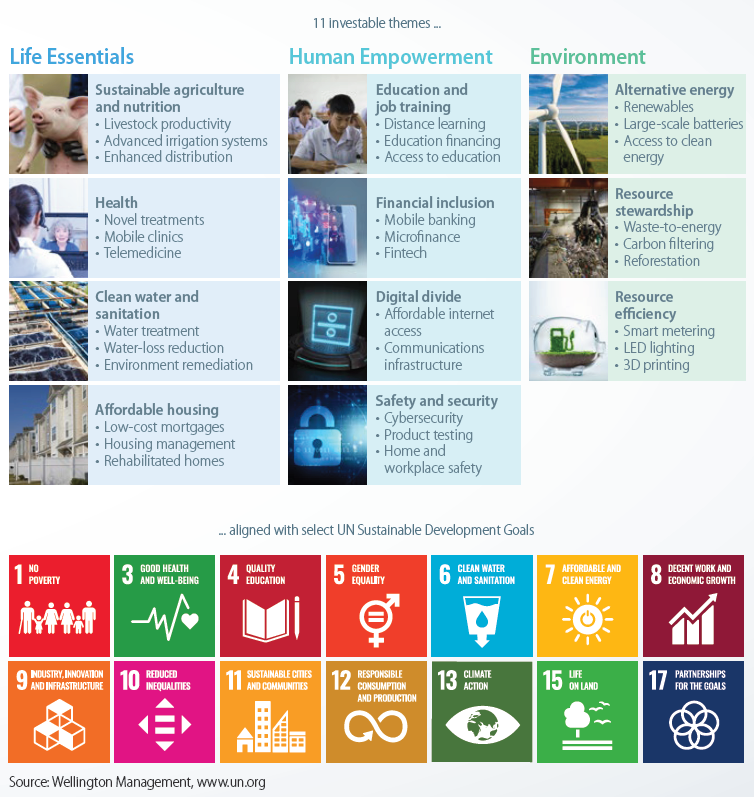 Fund Characteristics
Delivering regular returns* through a flexible Multi-Asset strategy in the Impact Investing space

Potentially attractive returns and access to world-changing companies

Regular Income
Pays quarterly distribution*

Alignment with select United Nations (UN) Sustainable Development Goals (SDGs)

Diversified portfolio
A balanced strategy (equities and bonds) actively managed by Nikko Asset Management's team of managers that provides a neutral point of the asset allocation
Fund Documents
How To Invest
iFAST Financial and FSMOne are the exclusive distributors for the Initial Offering Period (IOP) from 09 September 2021 to 11 October 2021.
For more information, you may reach out to the distributors at:
iFAST Financial (B2B Financial Advisers only)
+65 6557 2000
Monday to Friday 8:30am to 10:30pm (excluding public holidays)
Email: ifastadmin@ifastfinancial.com
FSMOne (For Individual Clients only)
Hotline: 6557-2853
Monday to Friday 8:30am to 10:30pm (excluding public holidays)
Saturday 8:30am to 12:30pm (excluding public holidays)
Investment Objective
The investment objective of the Fund is to deliver long-term total returns as well as generate positive social and/or environmental changes in the world. The Fund will invest directly or indirectly primarily in global equities and investment grade rated global fixed income securities.
The investment policy of the Fund will be to, as a Feeder Fund, invest substantially all of its assets in the shares of the Underlying Funds ("Wellington Global Impact Fund" and "Wellington Global Impact Bond Fund").
The Fund will feed into the two Underlying Funds with a dynamic asset allocation subject to a maximum of 60% of the net asset value ("NAV") of the Fund into an Underlying Fund.
Who is the Fund suitable for?
The Fund is only suitable for investors who:
seek to achieve long-term total returns;
are prepared to accept, in normal market conditions, a high degree of volatility of NAV from time to time; and

are willing and able to accept that their principal will be at risk.
You should consult your financial advisers if in doubt about whether this Fund is suitable for you.
What are the key risks of this investment?
The following are key risk factors that may cause you to lose some or all of your investment:
Market, Interest Rate and Credit Risks
Risk of investing in foreign securities
Product-Specific Risks

Risk associated with the investment strategy of the Underlying Funds
Derivatives risk

Liquidity Risks
You should be aware that your investment in the Fund may be exposed to other risks of an exceptional nature from time to time.
Please refer to the Product Highlights Sheet and Paragraph 9, 11.6 and 14 of the Prospectus for further information on risks of the Fund.
Fund Details
Inception Date: 12 October 2021

Managers: Nikko Asset Management Asia Limited

Underlying Fund Investment Manager: Wellington Management Company LLP

Dealing Day: Every Business Day

Base Currency Fund: USD

Share Classes: SGD Hedged Class; USD Class

Income Distribution: Quarterly*

ISIN:
SGD Hedged Class – SGXZ27989060
USD Class – SGXZ23445679

Bloomberg:
SGD Hedged Class – NIIMANA SP
USD Class – NIIMUSD SP

Initial Sales Charge: Current: Up to 5.00%; Maximum: 5.00%

Annual Management Fee: Current: 1.50% p.a.; Maximum: 2.00% p.a.

Minimum Initial Investment:
SGD Hedged Class – S$1,000;
USD Class – US$1,000


Minimum Subsequent Investment:
SGD Hedged Class – S$100;
USD Class – US$100

* The Managers have the absolute discretion to determine whether any distribution should be made. Any distribution is expected to result in an immediate reduction of the Fund's net asset value (NAV). If the Investment Income of the Fund is insufficient to fund a distribution, the Managers may determine that such distributions should be paid from the capital of the Fund. Where distributions are paid out of capital, the NAV of the Fund will be reduced and this will be reflected in the Realisation Price of the Fund. Holders redeeming their Units may therefore receive an amount less than their initial investment. Such distributions may also result in reduced
future returns to Holders.
Important Information
This document is purely for informational purposes only with no consideration given to the specific investment objective, financial situation and particular needs of any specific person. It should not be relied upon as financial advice. Any securities mentioned herein are for illustration purposes only and should not be construed as a recommendation for investment. You should seek advice from a financial adviser before making any investment. In the event that you choose not to do so, you should consider whether the investment selected is suitable for you. Investments in funds are not deposits in, obligations of, or guaranteed or insured by Nikko Asset Management Asia Limited ("Nikko AM Asia").
Past performance or any prediction, projection or forecast is not indicative of future performance. The Fund or any underlying fund may use or invest in financial derivative instruments. The value of units and income from them may fall or rise. Investments in the Fund are subject to investment risks, including the possible loss of principal amount invested. You should read the relevant prospectus (including the risk warnings) and product highlights sheet of the Fund, which are available and may be obtained from appointed distributors of Nikko AM Asia or our website (www.nikkoam.com.sg) before deciding whether to invest in the Fund.
The information contained herein may not be copied, reproduced or redistributed without the express consent of Nikko AM Asia. While reasonable care has been taken to ensure the accuracy of the information as at the date of publication, Nikko AM Asia does not give any warranty or representation, either express or implied, and expressly disclaims liability for any errors or omissions. Information may be subject to change without notice. Nikko AM Asia accepts no liability for any loss, indirect or consequential damages, arising from any use of or reliance on this document. This advertisement has not been reviewed by the Monetary Authority of Singapore.
Nikko Asset Management Asia Limited. Registration Number 198202562H.